Current Listings

Ticor Building
630 Bond St, Astoria, OR 97103
Price:
SOLD
Building Size:
4,010 SF
Price per SF:
$173.32
Property Type:
Office
Property Sub-type:
Office Building
Property Use Type:
Net Lease Investment with 4 years left on lease
Occupancy:
100%
Commission Split:
2.25%
Occupancy:
100%
Building Class:
A
Tenancy:
Single
Lot Size:
7,000 SF
Listing ID:
20046892
Listing Agent:
Peter Tadei
503.325.3400
Description

Built in 1969 the wood framed, brick exterior building has always been leased to the current tenant Ticor Title Company. The owners spent $60,000 in 2014 with a remodel of the entire interior space. Long term tenant brings stability to a secure NNN investment.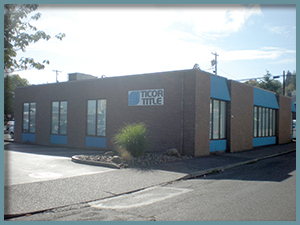 Situated near the entry to Astoria's Downtown Historical District, the property is located just off of Marine Dr, (aka Hwy 30). There's excellent visibility, easy access, off street and on street parking available. Nearby are several restaurants, boutiques, galleries, museums, theaters, banks and office buildings. A short walk to neighborhoods filled with Victorian homes. Just a few blocks away from the Columbia River, the Astoria Riverwalk & Riverfront Trolley. The Renaissance sweeping through Astoria continues with several buildings undergoing complete makeovers. The property is well positioned to capitalize on the town' s ongoing resurgence, embarrassment of treasures, and ever-growing tourism.


Click Here to view map.