About Us

Company History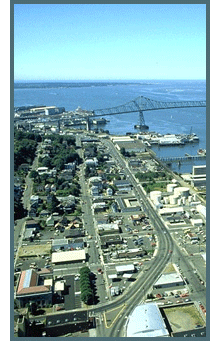 Myriad Commercial Properties, Ltd. "Myriad" is a boutique brokerage firm which has carved out a major niche in Northwest Oregon. Myriad was formed in 2001 by Peter Tadei, a fourth generation native of Astoria, Oregon. Myriad represents an outgrowth of several years experience working with commercial properties and clientele in the Seattle/Puget Sound area. Capitalizing upon the need for a full time, full service commercial investment broker in the greater Astoria/North Coast area, Peter returned to his roots and built what has become the region's go-to commercial real estate firm.

Mission Statement

As the leader in commercial real estate transactions over the past several years, Myriad aims to deliver the highest quality client services. Paramount is our reputation for results through integrity, honesty and timely response to our clientele. We are intent on providing effective solutions to meet our continually changing real estate environment. Our commitment is to assist our clients in creating and preserving their real estate investment wealth by providing the best in market research, analysis and knowledge.

Myriad's Philosophy

We believe in value-oriented brokerage. We approach each and every transaction from the client's perspective. What can we do - how can we assist you? Our unique ability to understand and respond to the needs of owners and investors has enabled us to obtain recognition through a history of repeat business and client referrals that attests to the continued professional quality of our representation.

Brokerage Services


Sales & Acquisitions: Primary activities involve the economic analysis and marketing of office and retail buildings, warehouses, industrial parks, apartment properties and commercial land. We're focused on the Astoria/Warrenton/Seaside area and by product type: commercial properties under $5 million. We know the niche.

Leasing: We bring landlords and tenants together. Whether representing properties or businesses looking for space, our clients win because we know the buildings - we know who should be in them; we know the market - we know the niche. For mixed-use projects Myriad can further ensure that the proper tenant mix and terms are realized.

Development: In order to achieve maximum returns the firm will help investors maintain continuity throughout the acquisition, development, leasing and disposition phases. Current Development (Costco / North Coast Retail Center)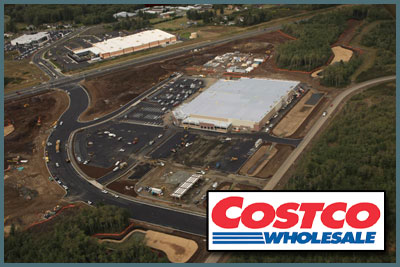 Costco / North Coast Retail Center
Why should you select a Commercial Broker?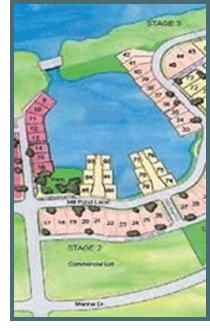 Commercial real estate is a complex multi-faceted business. In order for investors and owner-users to realize the highest potential return on investment, a broker must fully comprehend all aspects of the commercial real estate transaction.

The knowledge necessary to properly represent the commercial client can only be gained through years of commercial real estate experience and education. Residential real estate experience, although important for residential transactions, does not provide the expertise necessary to properly represent the client in commercial transactions.

Commercial property transactions can take months or even years to complete due to the intricacies and nuances involved, so the Commercial Broker must be experienced, competent, committed, persistent and extremely proactive through the marketing, negotiating, due diligence and closing stages of a transaction. The Commercial Broker must be willing and able to competently work with developers, attorneys, accountants, architects, space planners, bankers, contractors, environmental consultants, and governmental representatives.

Whether you are looking to buy or lease a commercial property, locate a parcel for commercial or multi-family development, or to secure a ready to build pad site, we have the resources available. Trust us to represent your commercial real estate needs with our guarantee that you will receive our commitment, confidentiality and integrity necessary to achieve the results you deserve.

Myriad Commercial Properties Ltd. is a member of the Commercial Brokers Multiple Listing Association (CBA). We also utilize the national commercial real estate internet marketing services of Loop Net and Co-Star, plus local and regional print advertising for maximum exposure of your property.
About Peter Tadei

Peter Tadei, Broker and President of Myriad Commercial Properties Ltd., began his commercial real estate career in 1986 in Seattle, Washington. He spent several years working alongside a top producing Seattle investment broker that has proven to be invaluable for Peter and subsequently his clientele. Successfully closing numerous deals assures clients of a broker who comprehends the complexities and nuances of the commercial real estate transaction. A broker who understands the specific needs of a client, able to resolve issues, exuding the confidence they deserve in their broker.

His level of integrity lies in trusted relationships with community leaders and local governments, as well as his consulting local bankers, accountants and attorneys. Through his extensive brokerage work he has developed a respect for the region's developers and investors while creating and driving new opportunities for economic growth throughout the area. His wide range of contacts and knowledge makes him unique as someone continually sought out for local real estate advice.

Peter attended Oregon State University and graduated from Portland State University with a Bachelor of Science degree. He previously worked in the commercial fishing industry in Oregon and Alaska, having owned his own boat and working as both a deckhand and captain. In the early '90's Peter lived and worked in Moscow, Russia. There, he was involved in importing/exporting, and various real estate activities. He later became a partner in a Moscow based Russian software company. For several years he continued his involvement in both Seattle real estate and his Russian business, until starting his Oregon based brokerage which demanded a full time commitment.

In addition to his family and son Alexander's school and sports, Peter enjoys water sports, basketball and foreign travel. His passion for traveling has taken him around the world - throughout Western Europe, Eastern Europe and Asia. With the advent of the internet a working vacation is something he's frequently done - in spite of a 12 to 15 hour time difference!

An expansive range of rich entrepreneurial experiences, both home and abroad, provides Peter with personal and professional skills in communicating and negotiating with people of a wide diversity of backgrounds. He keeps in contact with friends, family and associates living throughout the world. His global outlook, encompassing an international understanding of people, cultures and business, provides adaptability and flexibility when facing most any type of local interaction. Bringing people together - bringing deals together!!